Silster 168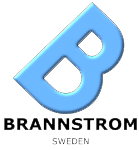 In addition to Bilgemon 488 and Cleantrack 1000, Brannstrom has developed furthermore products that encompasses more functionality for a cleaner voyage:
The Fresh Water Silver Ion Sterilizer type Silster 168 is based on silver ions technology. Using silver ions for disinfection is completely harmless to humans, meeting the requirements of European Community directive 80/778/EEC. Silster 168 automatically sterilizes the water of the fresh water holding tank with no need for crew interaction and practically no maintenance required.
Bunkered water can also be sterilized without manual and practically no maintenance need. Also bunkered water can be sterilized without manual setting of current and time. The long lasting sterilizing effect of the silver ions combined with the fact that it doesn't change the taste, smell or colour of the water makes it ideal for a number of applications.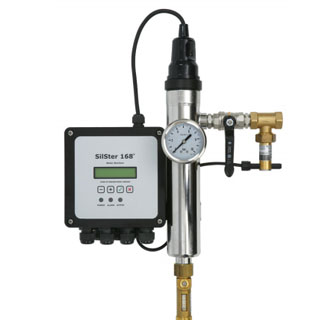 Technical Features
Capacity up to 10 m3 /h (0.1 ppm ions) or 25 m3 /h (0.04 ppm ions)
Dual smart inputs for water maker status or flow meters
User interface with LCD display and keypad
Power supply 85VAC … 285VAC
Detachable instrument panel for flexible installation
Silver ion concentration within requirements of EC directive 80/778/EEC
Automatic disinfection of bunkered water, no time & current setting needed
Relay outputs for function alarm and valve control
Electrode life time 2500 m3 (with 0.1 ppm silver ion concentration)