HSN-KIKAI KOGYO CO.LTD (HEISHIN PUMP WORKS CO.LTD)
HSN KIKAI KOGYO CO LTD established in 1940's is one of leading manufacturers of marine pumps, Oil Water Separators and Oil Discharge Monitoring Systems for tankers. Oily Water Separators of marine pollution prevention (MARPOL) has received type approval no1 from Transportation Ministry and has already gained 40% market share in Japanese large and mid size ship industry. AL GHWASA TECHNICAL EQUIPMENT TRADING LLC are the authorized sale and service agents for HSN Kikai products with factory trained engineers to provide onboard services and equipment support for systems installed onboard systems.
Marine Pumps
Marine Class Approved pumps for various onboard ship applications. Eccentric Screw Pump, Self-Priming Pumps, Centrifugal Pumps, Gear Pumps, Piston Pumps.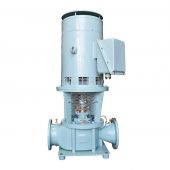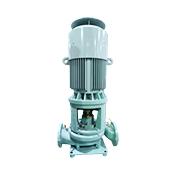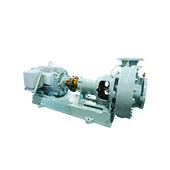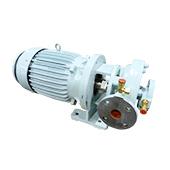 HSN Motors
HSN motors are suitable for pumps, fans, compressors, and mechanical machine applications where variable or constant speed is required.
HSN motors with a Variable Speed Drive (VSD) a frequency converted the motor performance can be further improved. AL GHWASA TECHNICAL EQUIPMENT TRADING LLCprovides sale of motors and provide rewinding services for all sized and capacities of motors at our workshop.
Types of Motors
ND-M Pole Changed Multiple Speed
N-M Standard Series Motors
N2E-M High Efficiency Series Motors
NB2-M Explosion Proof Series
GHG Indicator
GHG Indicator displays mass of CO2 and EEOI for each voyage with fuel consumption of equipments such as main engine, generator engine and boiler. In addition, the indicator also displays/records revolution of main engine, ship's groundspeed and fuel consumption and these information is useful to grasp ship's condition.
Purpose of GHG Indicator
Clarify Navigation Condition per Voyage.
Raise Crew's Energy Saving Awareness.
Compare Various Navigation Conditions.
Oily Water Separators
HSN-KIKAI has the world's most compact oily water separator, complying to latest MEPC 107(49) standards with 4-chamber technology that separates the oil in water to specified ppm levels.AL GHWASA TECHNICAL EQUIPMENT TRADING LLC is proud to represent their product line for Oil Separation requirements.
Features
Internal cleaning is easy, The whole surface can be opened, because of which maintenance/inspection can be conducted easily.
All entry and exit points are one way,Installation is easy as all the pipes of bilge inlet, processed water outlet, separated oil outlet are in same direction
World's smallest oil-water separator, Easy replacement and installation as it would easily fit into the installation space of existing oil-water separator due to its compact design.