Graphic Controls
Graphic Controls – TrekTag® NFC Temperature Data Logger
Track the quality of your shipment with the most unique, quick and safe way with the help of Graphic Control's latest product TrekTag®.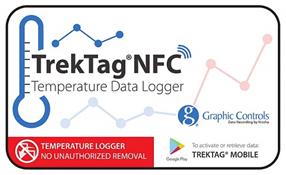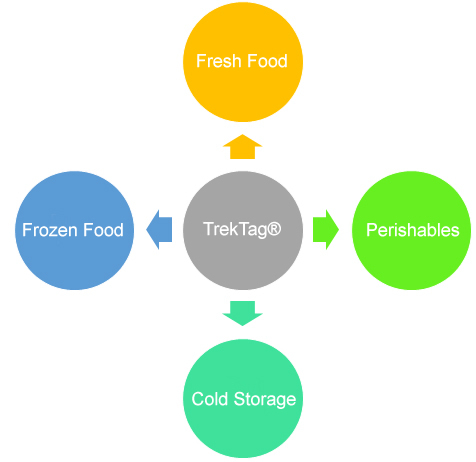 TrekTag® Features
Perishable goods can spoil a supply or distribution channel. TrekTag® is a family of data logging products giving you quality and peace of mind to ensure your transit and storage environments have been maintained to your standards. Trektag®is a simple to use technology and doesn't require much training.

Download the app from the Google Play store on your android device
Select from a preset profile or customize
Set up recording interval
Add shipment notes

Easily accessible platform for data management
Unique ID number allows for traceability through supply & distribution chain
Customized user profiles to allow and/or restrict access
Track scanned updates via programmable alerts

Printed battery technology gives long life without the bulkiness of a traditional battery
Allows the shipper to attach to the shipping container without the worry of separation in transit.

Activate/Read/Share shipment data from anywhere leverageing your current mobile device network
No P.C., Wi_Fi, proprietary scanner or USB docking station needed
Eliminate the need to return physical equiptment.
Does not contain any heavy metals
TrekTag® reports give detailed analysis of the following:
where the product has been.
what were the temperatures at the time of shipment?
has there been any excursions or has the product been kept out for long?
All of the above details can be viewed by the admin or the users in a PDF or CSV format with the help of a graph and logging interval data.
We've paired TrekTag® NFC with an easy-to-use smartphone application and a convenient cloud platform. This package provides a complete temperature data logging solution.
The app can be synced with the cloud account and every time the tag is scanned, the data is automatically synced with the cloud account (when Data or WIFI is available).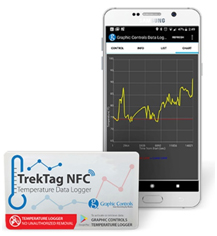 TrekTag® USB Temperature Data Logger
The TrekTag® USB Temperature Data Logger is a high quality and cost effective single-use temperature logger designed for use when transporting or storing perishable, refrigerated or frozen goods.
Features:

Easy to use,consistent operating procedure

Immediate visual notification of alarm events on data logger

Easily fits inside shipping cartoon with product packing

Connects via universal USB 2.0 Type A communication to generate PDF

Waterproof data logger for use within food safe factory packaging.

Compliant for transport of temperature sensitive goods


Standard transit times: 60 Dyas at 10 Minute Interval 30 Days at 5 Minute Interval Customer specific intervals available upon request