Gastec Corporation
Gastec Tubes
Gastec tubes have various functionality across broad industries. Gas detection tubes are used for measuring single gas thereby assuring accurate on the spot measurement and are manufactured with highest industry standard. The tubes offered by us come with factory recommended shelf life. Quality and customer satisfaction are the top priority for Al Ghwasa, and it is one of the policies that the company wishes to abide.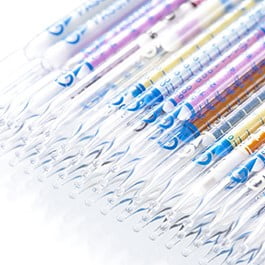 If you have any queries regarding the type of tube to be chosen for a given measuring range, our sales team is ready to assist you with a quick response.
Why choose Gastec Gas detection tubes?
Gastec tubes provide the most accurate form of measurement with a clear readable scale. The tubes do not require calibration and can be used in any environment.
The size of the tubes and the pump is compact, handy, and light to carry out measurement in any area.
In areas where it is difficult for operator to reach, Gastec accessories works hand in hand to enable quick and easy measurement.
In addition to Gas detection tube and pumps, Gastec's latest product includes the Gastec H2S Data Logger
To Monitor H2S in Sewer System
The GHS-8AT-EX is a simple continuous H2S measurement system that is easy to operate with minimal supervision in the sewer lines.
The unit checks the content of H2S in sewer systems over a period of time according to the customer's requirement.
The unit is protected with IP66/67 enclosure deeming it fit to be used in harsh conditions without affecting its operations.
Model: GHS-8AT-EX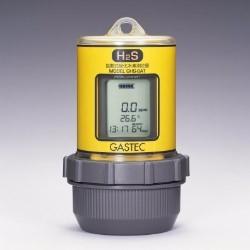 The logger can be configured for measuring ranges mentioned below:
| | | | | | |
| --- | --- | --- | --- | --- | --- |
| Measurement Range | 0 – 10.0 ppm | 0 – 100 ppm | 0 – 500 ppm | 0 – 1000 ppm | 0 – 3000 ppm |
| Minimum Resolution | 0.1 ppm | 1 ppm | 1 ppm | 10 ppm | 25 ppm |
Please advise the measuring range required at the time of enquiry to provide the right model.