HANSUN (listed company, NEEQ 837291) is one of the world's leading suppliers of marine & offshore equipment with expertise and experience in merchant ships, offshore exploration platforms as well as naval warships.
HANSUN focuses on three main categories of products: Water Resources, Marine Conservation, and Ship Safety & Automation. Certified by major classification societies, such as CCS, DNV-GL, ABS, BV, LR, RINA, NK, KR and RS etc.
Hansun products have been sold to many world-renowned ship owners, ship builders and ocean engineering projects, etc.
UV Sterilizer
UV Sterilizer intends for potable water instant treatment on marine and offshore industry.
The sterilizing device adopts the dedicated ultraviolet light tube to sterilizer drinking water. The ultraviolet strength is used for the online monitoring to ensure that the fresh water meets the standard of qualified sterilization.
| | | | | | |
| --- | --- | --- | --- | --- | --- |
| Models | UIV-1.3 | UIV-4 | UIV-10 | UIV-20 | UIV-30 |
| Capacity | 1.3 m3/H | 4m3/H | 10m3/H | 20m3/H | 30m3/H |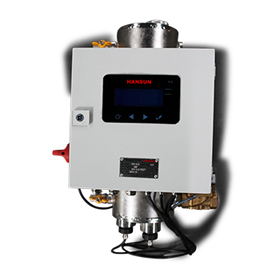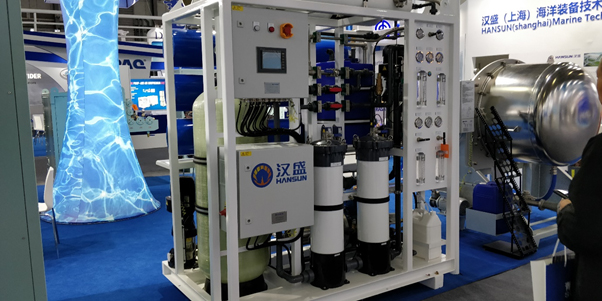 RO Fresh Water Generator
Reverse Osmosis Fresh Water Generator desalinates the seawater by making seawater pass the osmotic membrane at high pressure. The design makes fully as per requirement of marine and offshore applications. The units are widely equipped on platforms, working barges, support vessels of offshore industry. It's a reliable and economical way of potable water production for offshore staffs.
Features:
Key components from well known brands
Adapt to harsh working conditions
Auto chemical washing device and fresh water replacement
HMI with PLC controller for automatic control process
Marpol Products
Seascape Ballast Water Treatment System
Combines the treatment system which takes advantage of filter and EPT(Enhanced Physical Treatment – UV/US) unit.
Most environment friendly and optimally designed for every type of vessels.
Adopts a pure physical treatment technology Seascape BWMS effectively disinfects harmful aquatic organism and pathogen in water without generating any toxicsubstance during ballasting / deballasting process.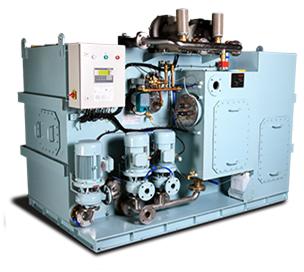 Oily Water Separator
Oily Water Separator mainly comprises of gravity separating tank and absorbing filter. It is widely used for ships' bilge water and rigs' oily water.
The latest IMO.MEPC 107(49) code, and treated water secured no more than 15ppm.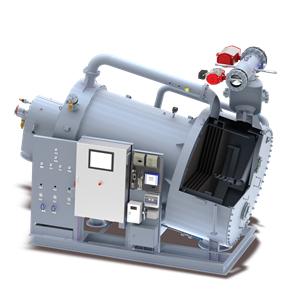 GLD BWTS (Inert Gas )
Inert gas System Optimized for large tankers , LNG/ LPG carriers and large bulker / ore carriers.
The latest IMO.MEPC 107(49) code, and treated water secured no more than 15ppm.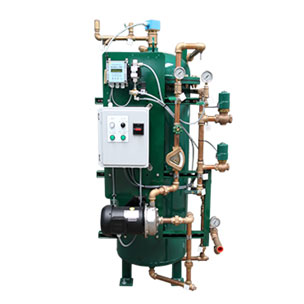 Incinerator
Incinerator may incinerate slump oil , sewage , sludge and plastic , paperboard and foodwastes.
Complied to latest IMO MEPC.244(66)
Optimized incinerating process , lower fuel consumption.
Three heating resource available, steam, electric and thermal oil.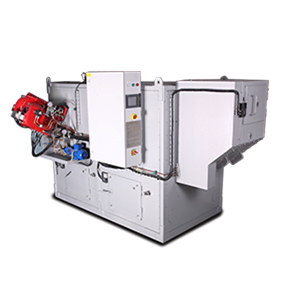 Sewage Treatment Plant (STP)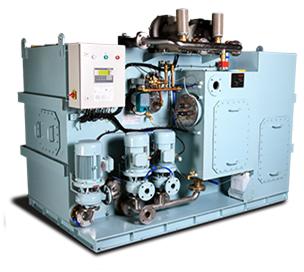 Biological treatment of Sewage Treatment Plant can meet both ship and offshore platform requirements. The aerating fans are used provide sufficient oxygen for the growth of biological and chemical bacteria and the disintegration of organisms. Nano filtration and ultraviolet sterilizer are combined to remove suspended solids and kill coli, virus and other harmful bacteria.
Complied to IMO MEPC 227(64)
Compact design and less installation area.
New Installation / Retrofit of existing STP possible.