Al Ghwasa Technical Equipment Trading LLC
Al Ghwasa Technical Equipment Trading LLC was established in 1990 and has always maintained a good reputation in the marine industry with a strong relationship with its suppliers and its customers. Since its inception as a marine trading firm, Al Ghwasa has achieved a strong foothold in other vital industries over the years, and it has been a pivotal factor in the improvement of the firm's structure right from 1990. Marine Safety Services.
The company provides its products and services to both local and international clients on various scale. Our ability to respond swiftly to customers with a reliable outcome has enabled us to build trust with our customers over the years.
Quality and customer satisfaction are the top priority for Al Ghwasa, and it is one of the policies that the company wishes to abide.
The growth of the company in the U.A.E and outside markets is exponential and vital to the sustenance of the firm. Availability of the products off the shelf combined with 24/7 service support gives customers a seamless support. Best Marine safety services.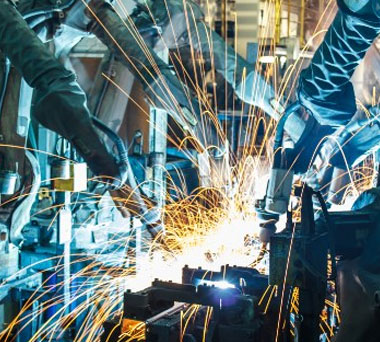 Original Genuine Parts & Equipment directly from the factory
Inventory of Factory Prescribed spares
Factory Trained Commercial & Service Engineers
CompEX Certified Engineers
Our Aim has always been to

To Provide our customers the right product for their application.

To Provide our customers with genuine and high-quality products / services.

To provide any required assistance after sale of the product.

Introducing reliable business practices and this enviable location within one of the world's most critical hubs of advanced marine & industrial technology.